The ultimate national recognition of quality and creativity
Upholding a strong tradition of honouring the best talent and processes in printing The Screen Print Excellence Awards, the coveted industry challenge witnesses display of exceptional skill and technique in screen, textile, digital and sublimation printing domains.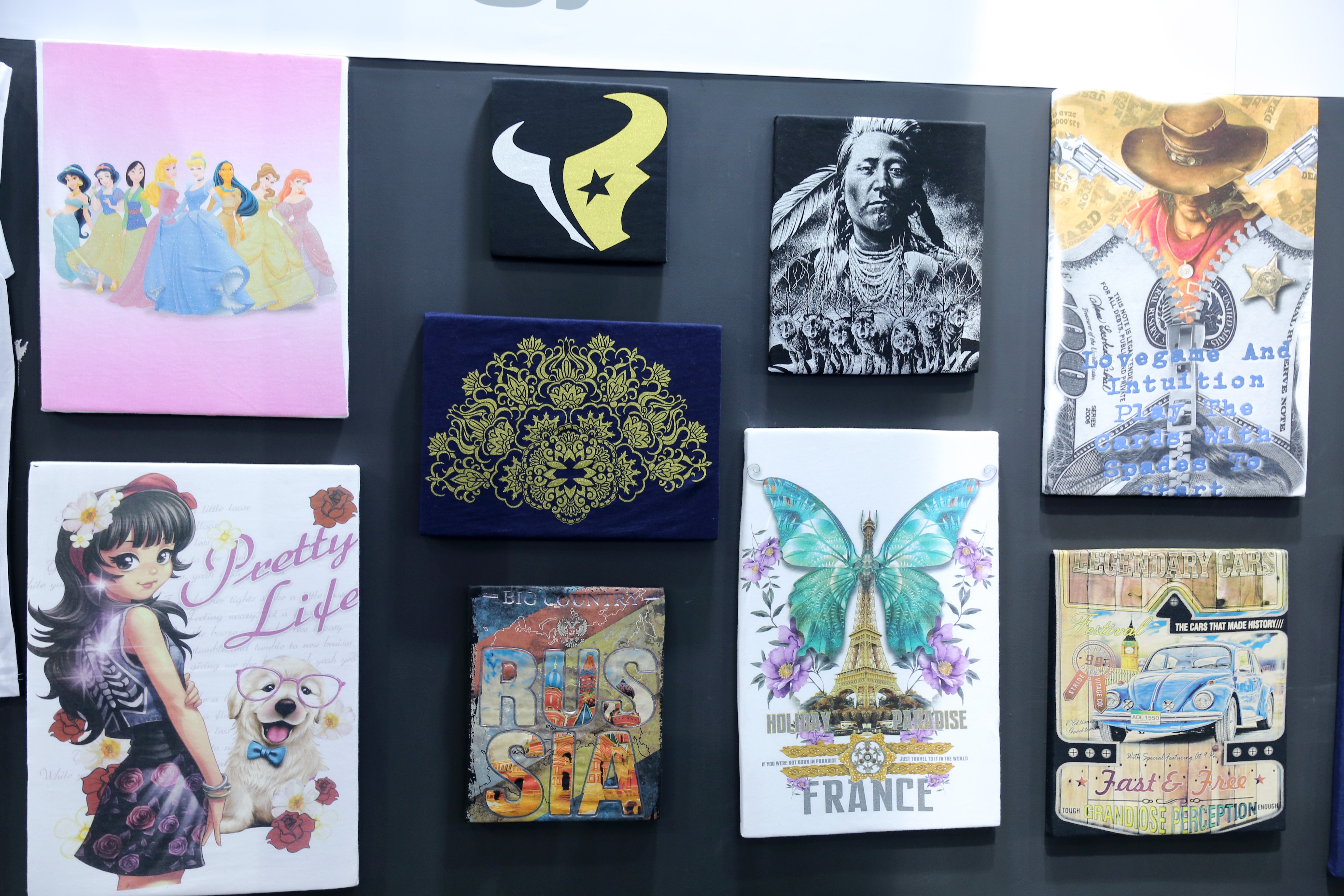 In a nutshell
30 participation categories | Judged by an eminent industry panel | Celebrated industry recognition at a national level | Exclusive showcase of award-winning entries | Glittering awards evening
Awards & appreciations:
Gold (1st place) - awarded as a recognition of highest achievement in an individual category

Silver (2nd place) - awarded as a recognition of exemplary print quality
Bronze category (3rd place) - awarded as an appreciation of print quality
The Judges reserve the right to award a 'special category' trophy in case of special print work appreciation.
Who can participate?
Any screen printer / digital / textile printer who is a resident of India can participate in this competition.
What specimen & how many can be submitted?
Any number of finished products, that has been screen printed either by manual process or by machine/ mechanical process can be submitted for the competition. Please submit only samples of commercial production and the samples should not be specifically made for this award purpose.
Security of the submitted specimens is of prime importance to the organisers and hence necessary arrangements would be made. However, the organisers reserve the right to display the entry samples at the Awards Gallery during the Screen Print India Expo in Mumbai.
All the award entrees need to be the following address:
Screenprinting & Graphics Association of India
B/201, Pragee CHS, Bajaj Road, Opp. National Decorators, Vile Parle (West), Mumbai 400 056, India.
Tel.: +91 22 2614 9984, 2610 0363, Mobile: +91 98211 62820 (Devang Sheth)
Email: devang@adityaexpo.com / info@sgai.org.in
What is the last date for submissions?
All applications and specimens must be received 1 month before the event.
Entry Fees
No. of Specimens

Amount (Rs)

1
500/-
2-3
700/-
4-5
1400/-
6-10
2000/-
11-15
2500/-
16+
3000/-
Glimpses of Screen Print India Excellence Awards 2018
Screen Print India Award Winners 2018
| | | |
| --- | --- | --- |
| Category | Prize | Company Name |
| Art Printing - Large Format | Gold | Creative Graphics |
| Art Printing - Small Format | Gold | Efex Colour Screens |
| Art Printing - Small Format | Gold | Krishna Creation |
| Auto Dials | Gold | Protolab Electrotechnologies Pvt. Ltd. |
| Backlit Signs | Gold | Spectrum Scan Pvt. Ltd. |
| Catalog - UV | Gold | Concept Oven Designs and Prints Pvt. Ltd. |
| Ceramic Tile - Screen Printing | Gold | Elders Ceramics |
| Ceramic Tile - Sublimation | Gold | Varsha Transprint |
| Container Printing | Gold | Matoshri Graphics |
| Decals - Automobile | Gold | Monochem Graphics Pvt. Ltd. |
| Decals - Sports Goods | Gold | Feather Graphics India Pvt. Ltd. |
| Decals - White Goods | Gold | Spectrum Scan Pvt. Ltd. |
| Garment printing - Digital | Gold | Radha Govinda Textile |
| Garment Printing - Heat Transfer | Gold | Quenby Transfers (India) Pvt. Ltd. |
| Garment printing - Screen | Gold | AB Screens |
| Garment printing - Special effects | Gold | Tarun Printing Works Pvt. Ltd. |
| Garment Printing - Sublimation | Gold | AKS Print |
| Garment Printing - Sublimation | Gold | Varsha Transprint |
| Hospital Stationery | Gold | Shree Jalaram Paper Ind. |
| Membrane Switch - Touch Panel | Gold | Cutek Circuits India Pvt. Ltd. |
| Membrane Switch - Touch Panel | Gold | M-Tech Innovations Ltd. |
| Mirror printing - UV | Gold | Image Care Pvt. Ltd. |
| Office Stationery | Gold | Screenography |
| Packaging - UV | Gold | Perfect Packaging |
| Pop Display | Gold | Santi Arts |
| Poster - UV | Gold | A&M Enterprise |
| Poster - UV | Gold | Aslam Press |
| Security Printing | Gold | Image Care Pvt. Ltd. |
| Serigraphy - Large format | Gold | Archer Art Gallery |
| Serigraphy - Large format | Gold | Marvel Graphic Studio |
| Serigraphy - Small format | Gold | Shanti Graphics |
| Sticker and Label | Gold | Santi Arts |
| Students' Project - Poster | Gold | PVG'S College of Engineering & Technology |
| Table Calendar - UV | Gold | Avantika Printers Pvt. Ltd. |
| Wall Calendars - UV | Gold | Sainath Poly-Lam |
| Wall Calendars - UV | Gold | Creative Graphics |
| Wedding Cards | Gold | Screen Art Enterprises |
| Wood Printing | Gold | Arjun Printers |
| Backlit Signs | Silver | Image Care Pvt. Ltd. |
| Garment Printing - Heat Transfer | Silver | J.J. Printech |
| Garment printing - Screen | Silver | Mishra Textile |
| Garment printing - Screen | Silver | Radha Govinda Textile |
| Garment printing - Special effects | Silver | NSR Creation |
| Invitation | Silver | Kalarts & Screens |
| Invitation | Silver | Rachayita |
| Membrane Switch - Touch Panel | Silver | Savira Innovations |
| Packaging - UV | Silver | Parth Design |
| Sticker and Label | Silver | Impression |
| Invitation | Bronze | Om Communication |