As a world stopping pandemic hit the industry and brought all work to a standstill, Screen Print India Expo - Mumbai hosted Live Webinars to maintain the engagement between the industry. These webinars were delivered by experienced panel members who knew the pulse of the industry. The aim of the webinars was to update the industry about the impact they had to brace for as well as predict and prepare the industry for post-covid times. It also helped the industry develop a business revival plan.
Webinar 1: Digital Printing on Textiles - New age industrial machines and their performance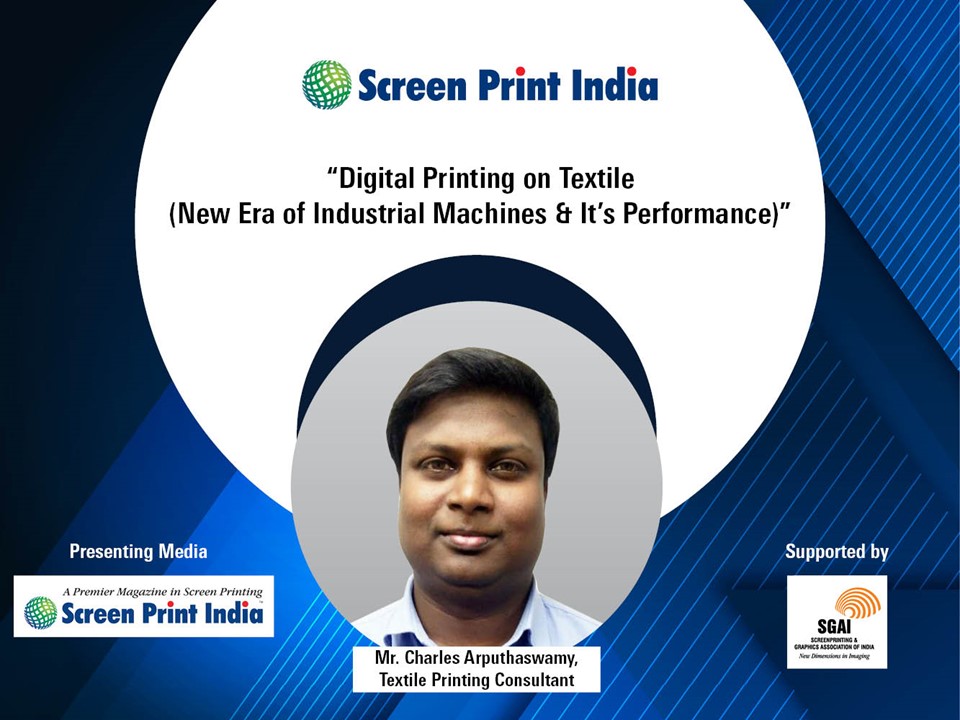 The webinar threw light on the different aspects of Digital Textile Printing. Mr. Charles gave the industry technical insights into the new age machines and materials that not only improve quality of the final output but also increase the quantitative output of the printer.  
To watch the complete webinar, copy the URL in your browser -  https://youtu.be/j3QOcyKTG9M
Webinar 2: Embracing Change in your Business Model to Stay Relevant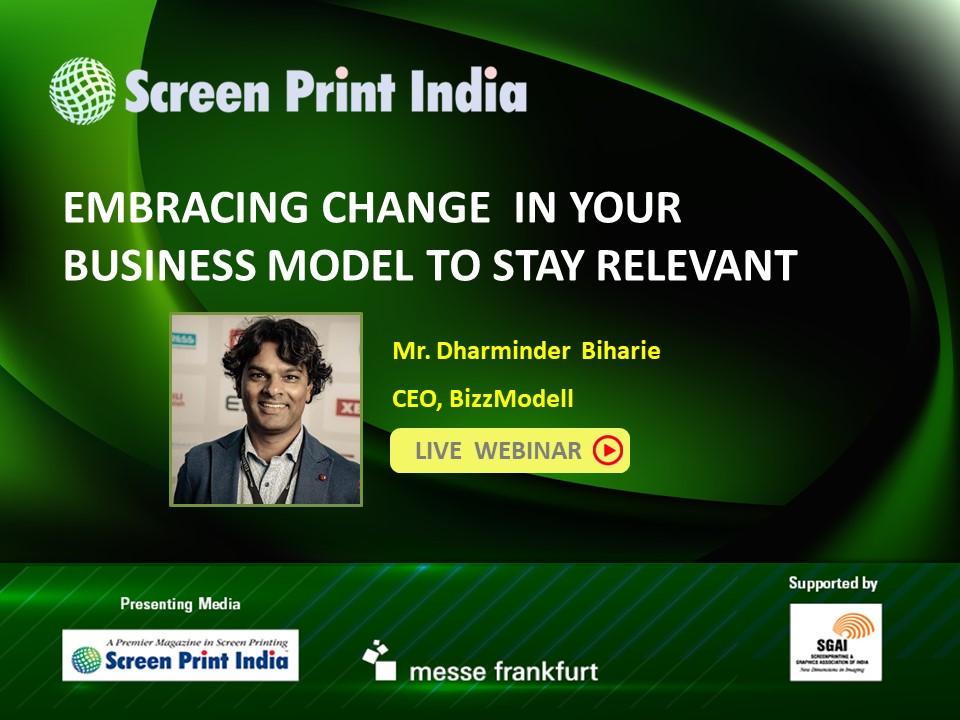 The webinar aimed at promoting people to make changes in the way businesses should function in the future. At the stage we are in the industry needs new plans and innovations to stay afloat and stay relevant. Business models need a makeover as consumers and business partners have a renewed pproach towards making alliances and investments to secure their futures.
To watch the complete webinar, copy the URL in your browser: https://youtu.be/DwQCsWHikA4 
Webinar 3: Unexpected Times in Digital Textile Printing - There is an Opportunity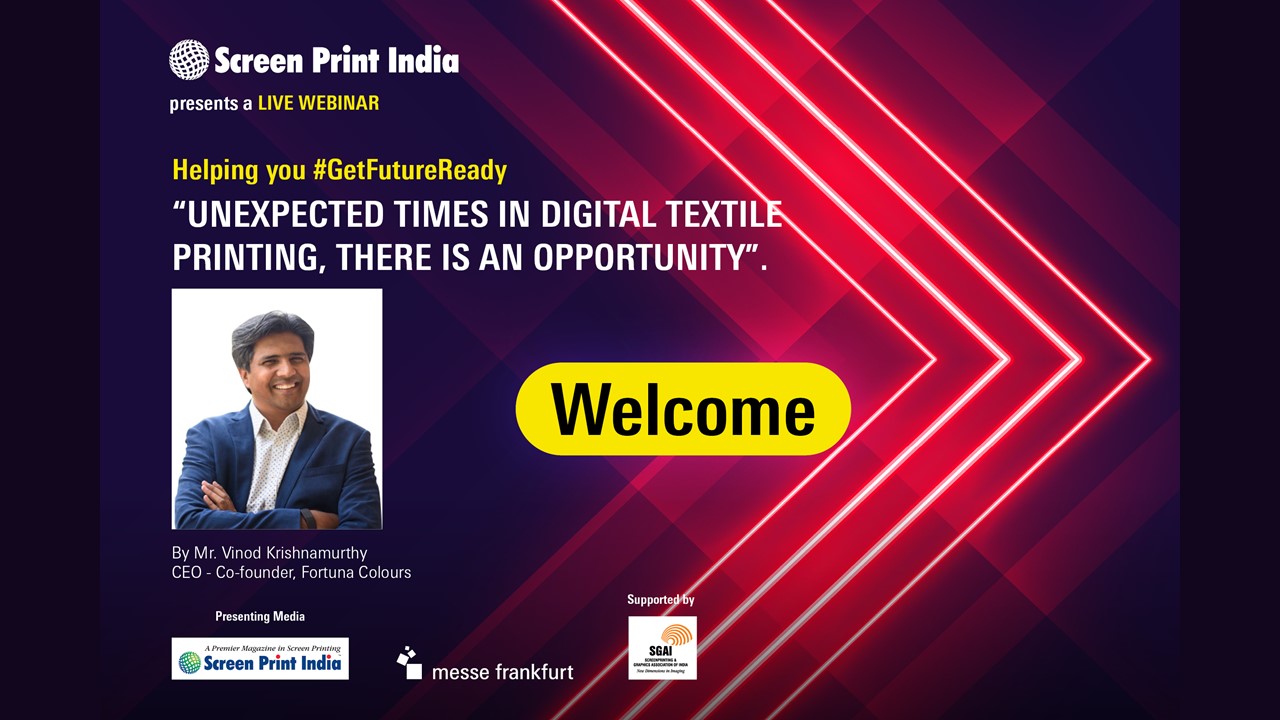 The webinar was one of a kind with Mr. Vinod naming all the opportunities that the post covid era is going to bring to the industry. He discussed new ways to drive products and services that can drive value. He suggested that companies need to look at putting digital pritning to various applications to ensure maximum performance.
To watch the entire webinar copy the URL in your browser: https://youtu.be/AtTA0gZzj1U 
E-Connecting Businesses through a Sourcing Webinar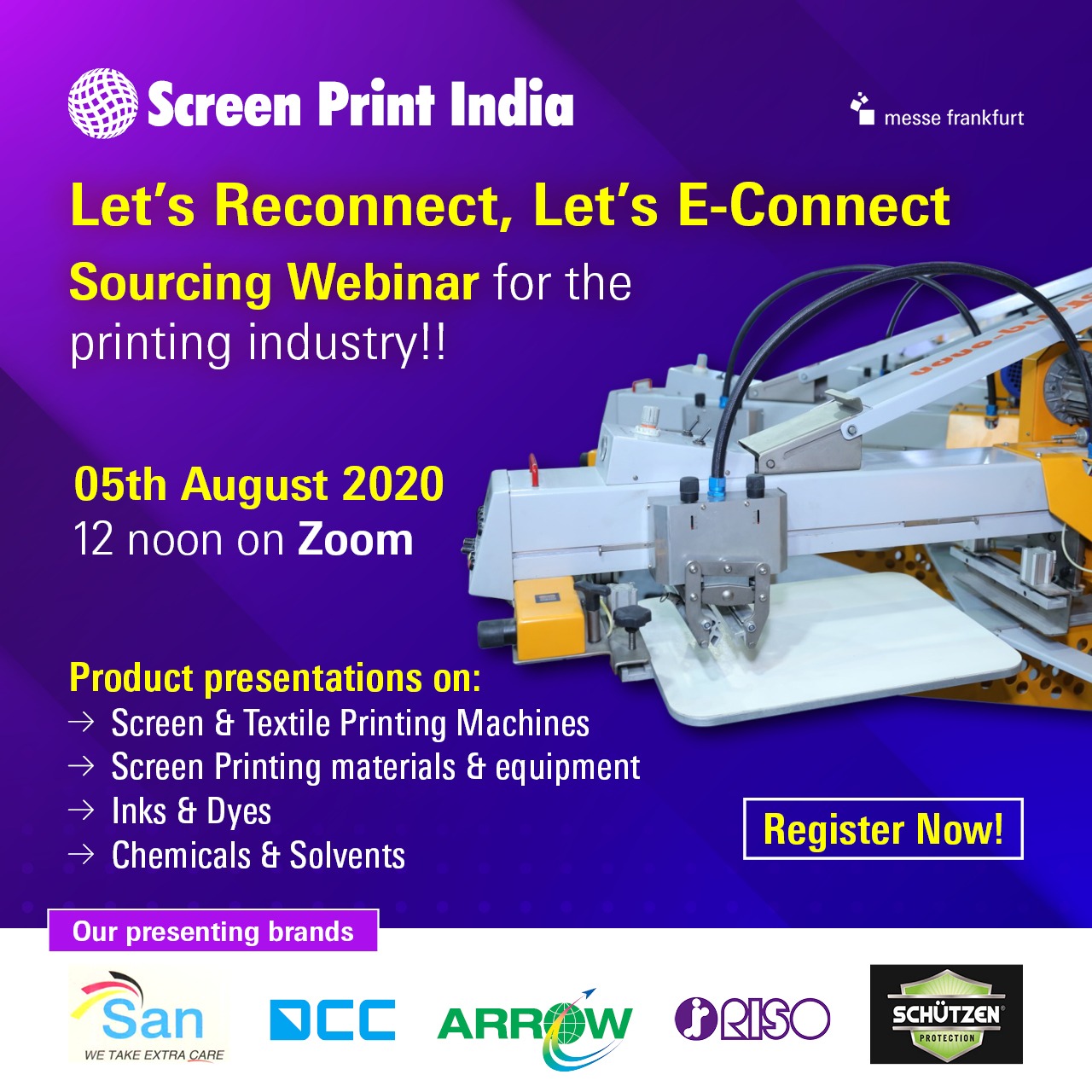 The webinar aimed at promoting trade conversations at a time when the industry had slowed down. This gave brands a platform to showcase their latest technology and instigate buyer-seller interactions. Brands that participated in the webinar were, DCC, Arrow Digital, Schutzen India, SanPrintech Pvt. Ltd. and RISO India. 
To watch the complete webinar and check out the printing products, copy paste this url in your browser https://youtu.be/cRyoYjx-YMU