Global expertise by international thought leaders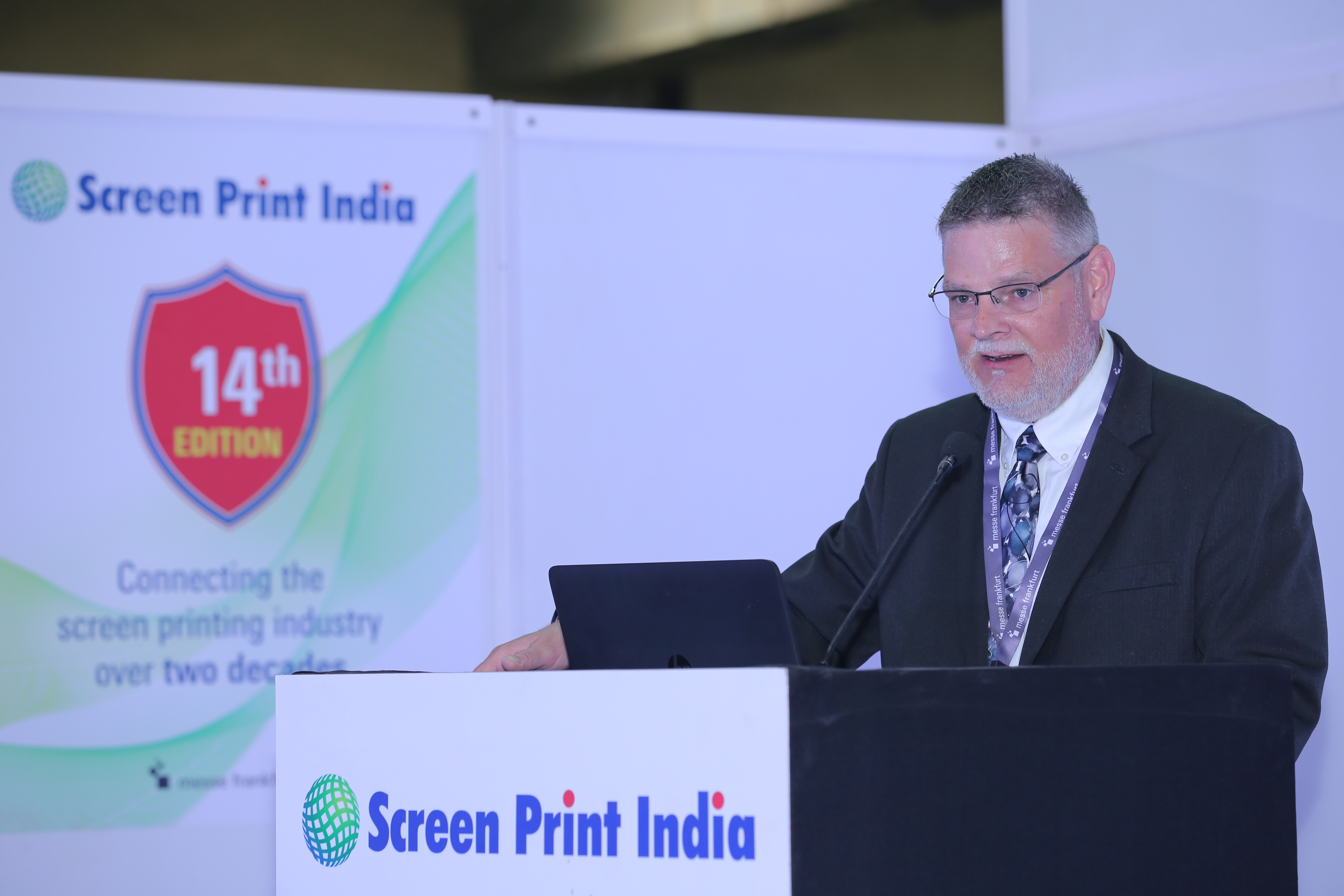 With the dynamic and ever-evolving technology, it is imperative to stay up-to-date with the latest trends in the industry.

Indulge in live demos and knowledge workshops in a series of valuable technical seminars by global experts at Screen Print India Expo
Empower yourself to keep pace with the changing technologies.
Themes and keynotes - Screen Print India 2018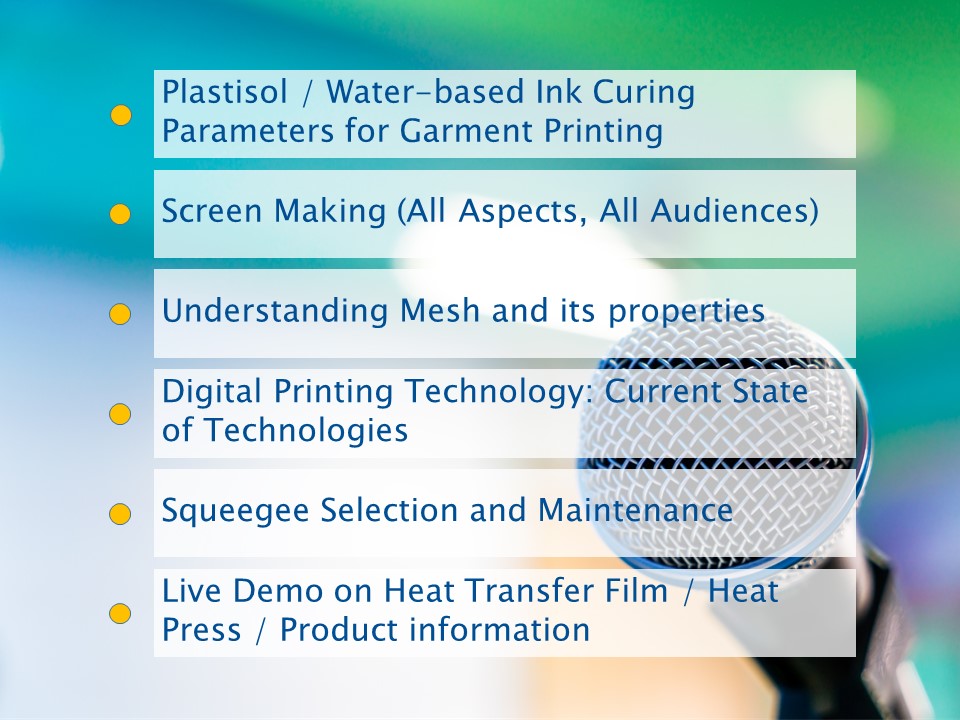 Agenda and schedule for Screen Print India 2020 to be announced soon...